The Terrace EC Floor Plans
Please kindly see the below for the floorplans of the units available in The Terrace EC. Various floorplans are available to suit your family needs. Kindly take note that the floorplans are subjected to changes from the developer.
The tender results for Fraser Centrepoint Homes Parc Life has ended and it is noted that the highest bidder Fraser Centrepoint Homes is the winner. URA published the tender results for Parc Life and many are surprised by the bids received which shows that many developers are still upbeat about EC land in Singapore and are willing to put a high bid for the development. We are still looking at Singapore for the latest tender results for EC land as it is the only place to get subsidized condo prices with good quality homes by Fraser Centrepoint.
There are a number of new ECs coming up in Woodlands and North Wave EC is one of them. North Wave EC is one of the better located ECs near to Chong Pang Market as well as North Point City. Being located at the junction of Woodlands Avenue 12 and Gambas Avenue means that Woodlands Northwave is near to the North South Highway and that makes traveling to the city relatively easy and convenient. Also, the location Hao Yuan Northwave EC means that it is near to Malaysia Johore
Please see
Parc Riviera floor plans
and site plan available. The floorplans for riviera suggest that there are many shopping centres and outlets available at Parc Riviera and hence this new development at Parc Riviera would be more suitable at West Coast Vale and Clementi
---
3 Bedroom – 1001sqft
---
3 Bedroom – 1076sqft
---
3 Bedroom Premium – 1173sqft
---
4 Bedroom – 1313sqft
---
4 Bedroom Premium – 1442sqft
---
5 Bedroom – 1711sqft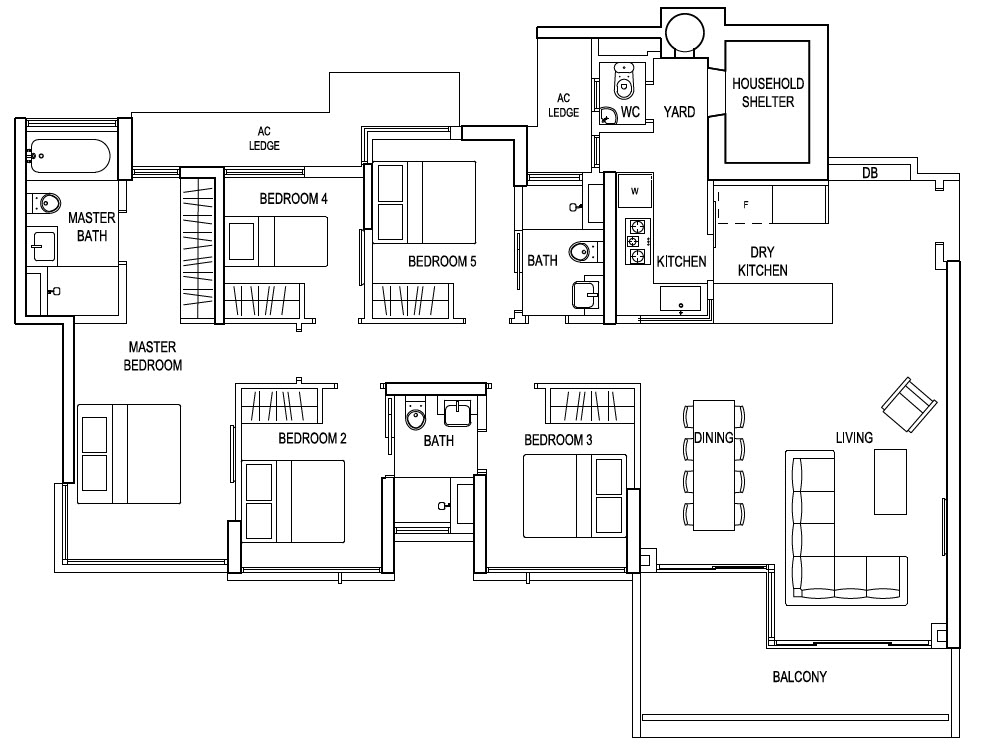 ---
The Terrace EC Floor Plans
The Terrace EC consist of 3,4,5 bedroom units available. Typically, there are 2 types of facing. Punggol Drive or My Waterway@Punggol facing. As a general guide, units 6th floor and above are able to get a unblock view.
Please see more information with regards to Meyerhouse by UOL Group. Meyerhouse is a new development located near to East Coast and is the former Nanak Mansions.
Please do not hesitate to contact us should you require detailed information on the unit. A full copy of the floorplans is also available upon request. Please read our disclaimer for usage of The Terrace EC floorplans.
Please also see more info with regards to Riverfront Residences floor plans. The development is located at Hougang and the developer is Oxley Holdings